Insuring Your Home Ownership Dreams
with Summit Title Services, LLC and Summit Title & Escrow, LLC ("Summit Title")'.
Our expert service team have decades of experience working in the Real Estate industry. We've earned a reputation for accuracy, dependability, timeliness and flexibility. Our old-fashioned work ethic means we do it right the first time, and on time. Our state-of-the-art paperless technology makes your transaction seamless, fast, and manageable from anywhere in the world.
WE ARE A TITLE COMPANY THAT IS CUSTOMER FOCUSED
Summit Title provides settlement services and title insurance throughout Florida, Maine, Massachusetts & New Hampshire. Call us today and get the help you need to fulfill your property ownership dreams. Our Team works together to provide accurate, dependable and timely service on every transaction.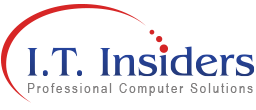 Bedford NH
120 Bedford Center Rd,
Bedford, NH 03110
Map It!
210 North State Street
Unit 1B
Concord, NH 03301
Map It!
Hooksett
1193 Hooksett Road
Hooksett, NH 03106
Map It!
67 Water Street
#109
Laconia, NH 03246
Map It!
Portsmouth (Fleet Street)
155 Fleet Street
Portsmouth, NH 03801
Map It!
1 New Hampshire Avenue
#125
Portsmouth, NH 03801
Map It!
CEO Building (glass bldg)
20 Trafalgar Square
Nashua, NH 03063
Map It!
25 Indian Rock Road
Suite 8
Windham, NH 03087
Map It!
1 Brickyard Lane
Unit C,
York, ME 03909
Map It!
2598 E. Sunrise Blvd
Suite 210A
Fort Lauderdale, FL, 33304
Map It!
Naples
9045 Strada Stell Court, Suite 103
Naples, FL 34109
Map It!
4550 PGA Blvd
Suite 215
Palm Beach Gardens, FL 33418
Map It!