Insuring Your Home Ownership Dreams
with Summit Title Services, LLC and Summit Title & Escrow, LLC ("Summit Title")'.
Our expert service teams have decades of experience working in the Real Estate industry. We've earned a reputation for accuracy, dependability, timeliness and flexibility. Our old-fashioned work ethic means we do it right the first time, and on time. Our state-of-the-art paperless technology makes your transaction seamless, fast, and manageable from anywhere in the world.
WE ARE A TITLE COMPANY THAT IS CUSTOMER FOCUSED
Summit Title provides settlement services and title insurance throughout Florida, Maine, Massachusetts & New Hampshire. Call us today and get the help you need to fulfill your property ownership dreams. Our teams work together to provide accurate, dependable and timely service on every transaction.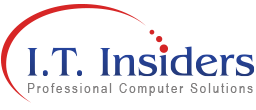 Florida

Bonita Springs, FL

24860 S Tamiami

Trail #3

Bonita Springs, FL 34134

Map It!

Palm Beach Gardens, FL

4550 PGA Blvd

Suite 215

Palm Beach Gardens, FL 33418

Map It!

Wellington, FL

12273 West Forest Hill Blvd,

Suite 206

Wellington, FL

Map It!

New Hampshire

Maine

York, ME

4 Market Place Drive

York, ME 03909

Map It!